Christian Lienert Tax & Accounting
As an independent accountant my scope of services extends to financial accounting, financial reporting and taxes. To offer my services, I set up a sole proprietorship: Christian Lienert Tax & Accounting. My clients comprise entrepreneurs, individuals, SMEs in commerce and craft, e-commerce, information technology, lawyers, trusts, family foundations and non-profit organisations.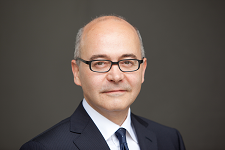 My first career steps were as an investment advisor for international private banking in Zurich and Geneva. Subsequently, I set up the business in the Far East for a NYSE-listed financial information company and took over the general management with profit and loss responsibility.
After an internship with a bank which I completed with a federal certificate of capacity, I persued my education with a diploma in business administration and a Bachelor of Business Administration.
As a member of the professional organisation of specialists and experts in accounting and controlling, I can maintain my expertise up to date.
I was born in Zurich and grew up in a French and German bilingual family. After having been immersed in a work environment with English native speakers for over 20 years, I am at ease in negotiating contracts in this language.
Copyright 2011-2020 by Christian Lienert. All rights reserved.